About AdsHotel
PRICE ADVERTISING AND TRAVEL PROGRAMMATIC IN ONE EASY PLATFORM TO INCREASE DIRECT SALES AND GENERATE MORE PROFITS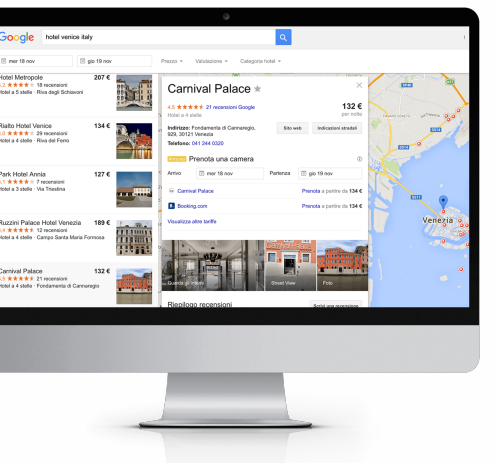 ONE SINGLE DASHBOARD, MULTIPLE ADV CHANNELS
Metasearch and Programmatic are the most effective Adv Channels to engage and convert Travelers into Bookers. AdsHotel integrates in one easy platform several Channels and Ads types to master all the touch points and increase in Profitability and Direct Sales.
AdsHotel is the leading platform to connect hotels to meta-search portals and let them compete in the same internet ecosystem of OTAs.
This self-catering platform, with its unique core features, enables Hotels not only to connect and advertise but also to optimize their campaigns to improve revenue and generate new direct bookings.