About AdsHOTEL
Ads Hotel the premium Self-catering Metasearch Platform for Hotel Price Ads


ADS HOTEL EASILY CONNECT HOTELS TO METASEARCHES TO COMPETE WITH OTAS AND INCREASE DIRECT BOOKINGS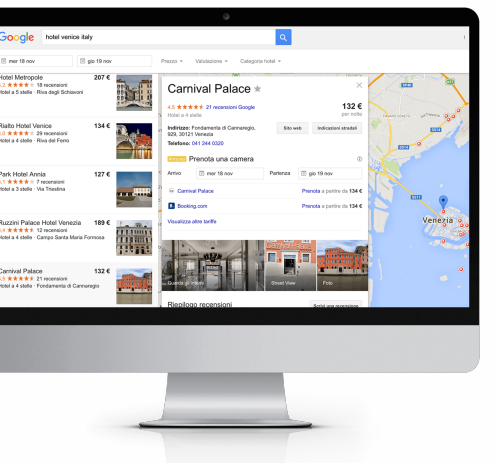 The growing concern from Advertisers about the ROAS Return On Advertising Spent is making them actually head towards more performance-based Advertising.

The chance today is to compete in the Metasearch arena (Google, Tripadvisor, Trivago to name a few) and reach millions of targeted users per month.
Ads Hotel is the leading platform to connect hotels to meta-search portals and let them compete in the same internet ecosystem of OTAs.
This self-catering platform, with its unique core features, enables Hotels not only to connect and advertise but also to optimize their campaigns to improve revenue and generate new direct bookings.